google-site-verification: google7d00336bdf666de7.html
Congratulations ! You have found the secret treasure of
click on Peter or Oliver's Photograph to enter





---

was created under the protective wing and guidance of the late, great Oliver Postgate,
to whose memory, spirit and works it is dedicated.
Oliver Postgate

1925-2008
---
Publishers of Noggin the Nog, Pogles' Wood, Pingwings, Tottie and The Seal of Neptune/Mermaids Pearls
The works of Oliver Postgate and Peter Firmin

The Society exclusively publishes books and videos of the children's television programmes made by Smallfilms.

None of the things you will find inside this site are available in high street shops... except one or two BBC shops...
Once inside you can view our products and order them by mail order, navigating your way around via the links on the bottom of the page.
If you would like to enter click on the Society's Crest below

To visit the official Smallfilms website, click below
All artwork within is © Oliver Postgate and Peter Firmin and may only be duplicated by permission. If you would like to offer us a link from your site, we would be delighted to hear from you.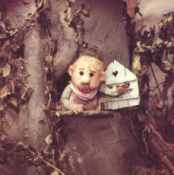 I wonder if Neil Jones will notice that this bit of text has changed December 03... its unlikely !
Nogin. Nogin the Nog, Noggin the Nog, Noggin, Pogleswood, Pogles Wood, Pogels, Nogbad, Nogbad the Bad, Oliver Postgate, Peter Firmin, Oliver, Postgate, Peter Firmin, Smallfilms, Small Films, Pippin, Tog.Pingwings, The pingwings, ping wings
google-site-verification: google7d00336bdf666de7.html