A BATH PLUG
Right at the very end of his life, Oliver asked me to help collate and publish a small book of some of his unpublished and favourite pieces of writing, things that had either not fitted into his Autobiography or had special resonance for him. This task occupied him through some periods of great ill-health, and sadly he didn't survive long enough to hold the finished book in his hands... only a mock up, lovingly prepared for him by his partner Naomi.
As a series of short stories, Oliver's spirit, humour and humanity shine through. This book was very important to him, ranging from his first piece of creative writing to his last, he not only designed the cover and specified the typeface, but carefully yet drastically edited Stephen Fry's generous and scholarly Foreword, which Stephen knowing Oliver's situation, accepted with total grace.
It is to Stephen that I should like to extend my thanks for this, but also and especially to Naomi Linnell who, not only proof read and chivvied the book along when Oliver was weak and losing momentum, but also gave him devoted assistance and love in his darkest hours .
Now the book exists as a slim tribute to the storytelling of our beloved Oliver. I encouraged him to include 'the Window' as a postscript and I am glad I did.
With love in a sad time
Loaf
To read an extract from the book... click on the cover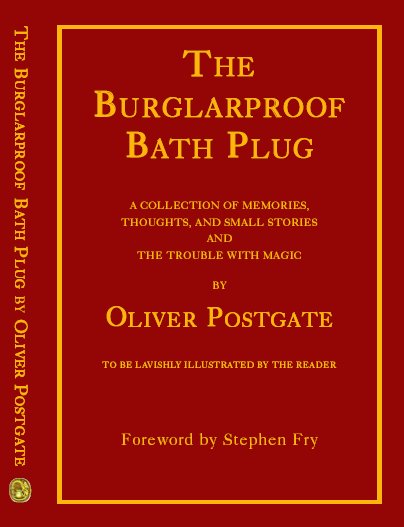 £12.99 inc P&P

to order click