After an absence of many, many years, we're happy to say that Noggin is back. We hope that what we can offer will give you the chance to relive some of that long-lost childhood, or perhaps provide the chance for today's children to experience real storytelling at its best.
The following Noggin the Nog products are published by The Dragons' Friendly Society:
(DVD)
Boxed set of the Original 12 Books
Limited edition & signed Fine Art print
Four Tales of the Northland and Nogmania (Book set)
30th Anniversary edition of Nogmania and Signed print
Why not....
Buy the Whole Lot !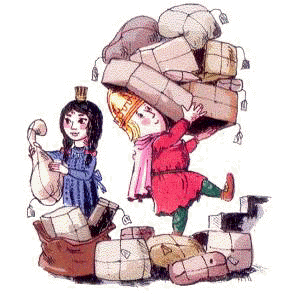 click here for ordering information