CURRENTLY AVAILABLE THREE DVDs and A CD Rom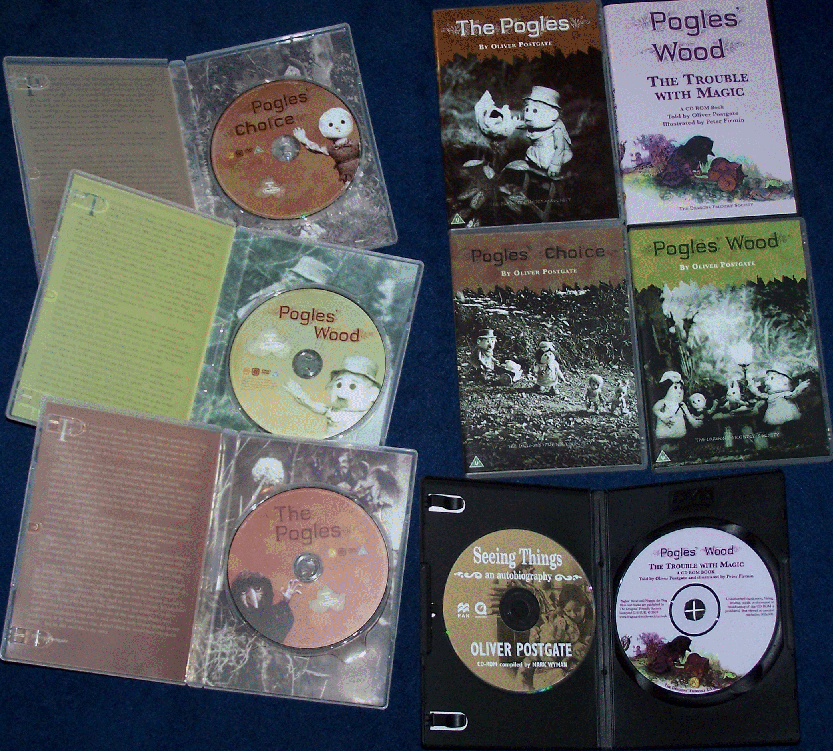 For our special offer, scroll to the bottom of this page
The inside Covers of the DVDs feature Oliver's telling of the making of the films and the Pogles' progress in three parts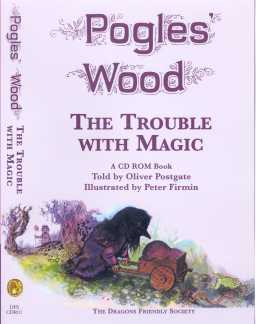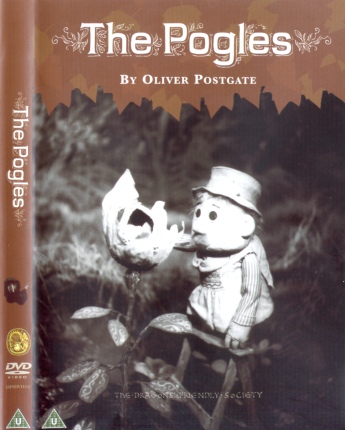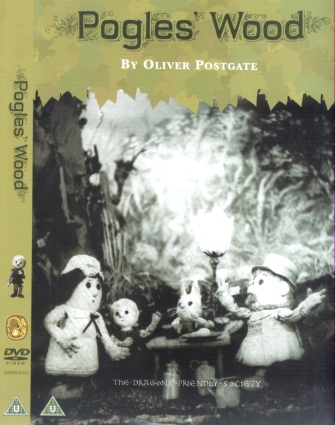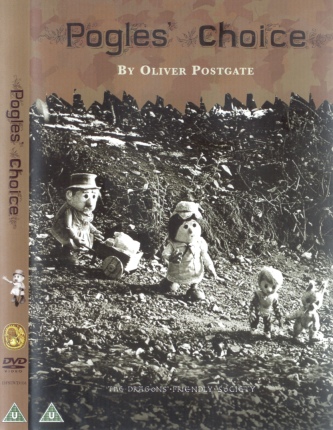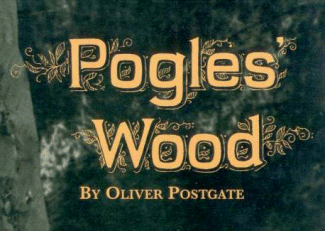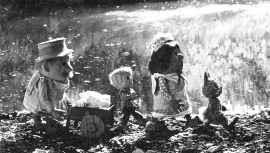 Although magic, in its many forms, has always been familiar to Dragons, this has not been so with Pogles, who, preferring a peaceful sylvan life deep in the forest, have no opinion of magic, and, apart from their friendship with the Plant, have avoided any contact with it .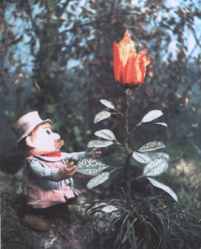 Consequently, since their last appearances on television thirty years ago their peaceful lives have passed virtually unsullied by the inconvenience of sorcery.
HOWEVER, the Society has recently persuaded Amos and Edna Pogle to permit their films to be recovered from the cellarage and be offered anew through the benevolent magic of DVDs.
The Society is therefore proud and happy to offer 3 DVDs and one CDRom

Click HERE to read about it
a single hour long story in six episodes which told of the Witch who was turned to a nothing....and of the unexpected arrival of Plant and Pippin
and 2 Videos from Pogles' Wood :

Click HERE to read about it
a set of 6 stories of their lives and those of their charges, Pippin and Tog
and the Pogles' own favourites ...

6 Stories from the second series of Pogles Wood, especially requested by their author and its stars !
Click HERE to read about it
Oliver Postgate September 2002
Special Offer
Buy the The Trouble with Magic CD Rom and The Three DVDs together for
£40.00 INC p&p saving £13.96
PLUS get a free copy of Oliver's autobiography 'Seeing Things' on CDRom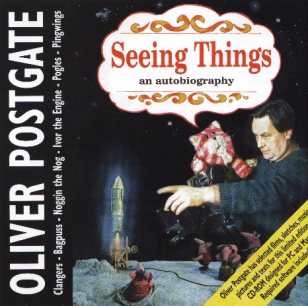 To find out how to order, click HERE
Please note that these programmes were filmed in Black and White over 30 years ago and that the quality of the films varies slightly from episode to episode.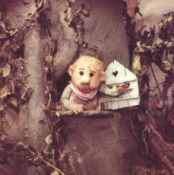 Visit our
Pogles' Wood website for more background information
NB. in the original films it was always 'Pogle's Wood' as written on Mr Pogle's sign.. however since in all fairness we must acknowledge Mrs Pogle and Pippin and Tog too, Oliver suggested we move the apostrophe so that the 'Wood' is the wood of all Pogles, and not just Mr Amos Pogle.